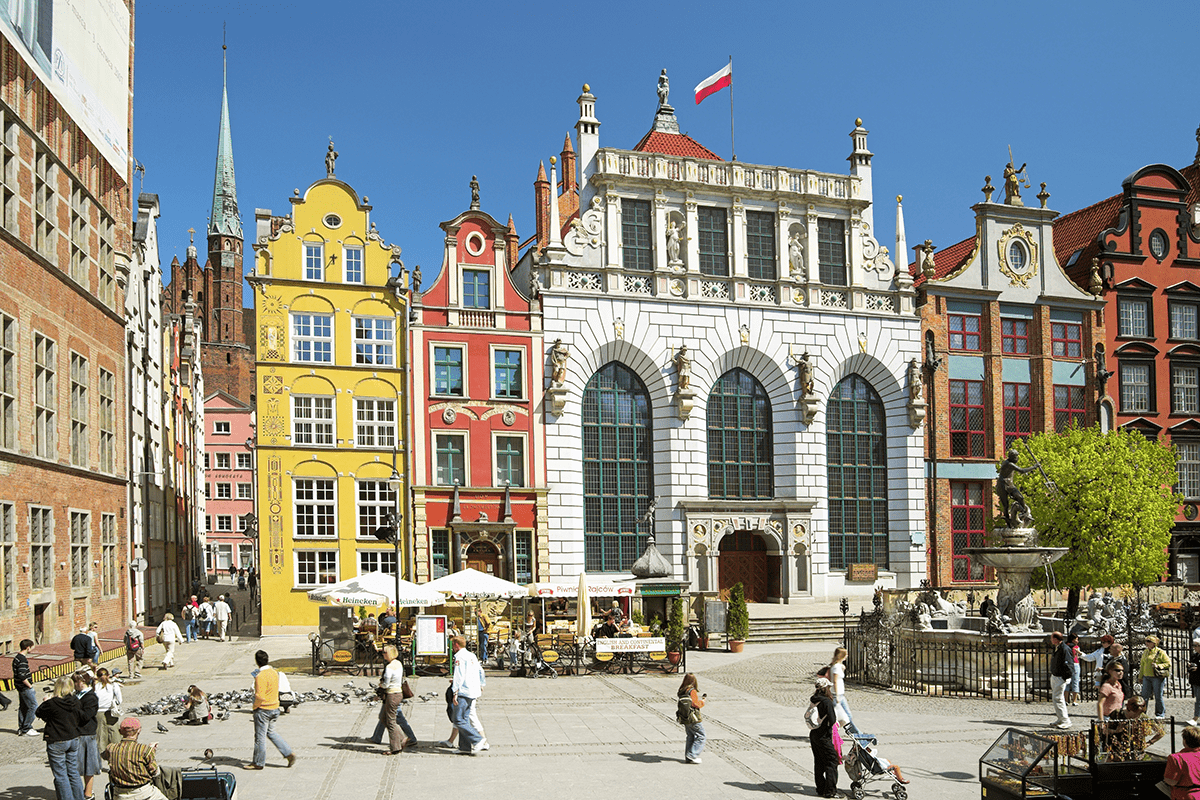 Imagine visiting sublime beaches, forests, historical neighbourhoods, castles and parks… Get top tips and recommendations here on three of its most charming cities: Kraków, Warsaw and Gdansk.
Poland has risen like a star in popularity among travellers wanting to visit someplace a little off the beaten track, someplace authentic and yet with friendly locals. And they aren't disappointed.
The country offers practically anything visitors could want of history and culture, delicious cuisine, beautifully-preserved buildings, nature and historical landmarks. In fact, Warsaw recently won the title of European Best Destination 2023 in a nomination process against 23 other cities – no small feat but well-deserved.
Flights to Poland from the UK are generally cheap and, depending on where in the UK you're flying from, around only 2.5 hours. So there's really no reason not to hop on a plane and explore this amazing country. But if you need more convincing, read on to discover more about some of its top cities Kraków, Warsaw and Gdansk – and why they should be on your bucket list.
Kraków – city sights steeped in history and culture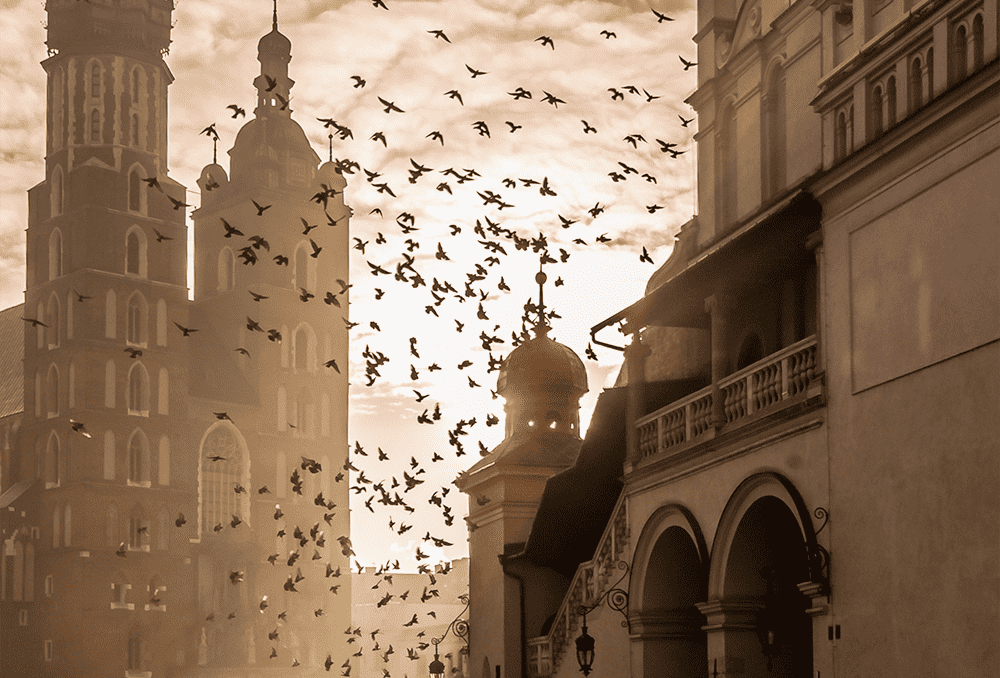 If these streets could talk! Kraków's stories, both factual and the stuff of legends, is full of kings, tragedy, war and great prosperity. The historic capital was once where Polish royalty called home, resulting in a wealth of history, art and culture gems around every corner today. As the second-largest city in Poland, Kraków offers lots to do and see, without losing its charming and cosy vibe. And did you know that the city contains 25% of the entire country's museums?
Stare Miasto
How to approach Kraków? You'll want to start in the Old City Centre, or Stare Miasto, which dates back to the seventh century and is a UNESCO World Heritage Site. This gorgeous area will transport you back in time with its majestic buildings and markets. You won't be able to avoid noticing Planty Park while there – a green ring two and a half miles long, where the city's impressive moat existed.
Main Square
The mediaeval Main Square is one of the largest in Europe and is bustling with locals meeting others for a bite to eat, some shopping, or a leisurely stroll. The Main Square has even converted its cellars into restaurants, making for an intimate dining atmosphere. This special underground area also features an interactive route called Following Traces of Kraków's European Identity. The multimedia exhibition takes visitors back 1,000 to when the city was first built.
Wawel Castle
Don't miss this imposing castle while you're in the area; overlooking the Vistula River, this culturally-significant landmark has been a national symbol of Poland's successful past, as well as the home of many a Polish monarch. Today it features a large art gallery, Crown treasury, armoury and beautiful royal gardens. It's been awarded a Google Maps Golden Pin award, which is given to those attractions that are rated by Google Maps users as being extra worthy of a visit.
Kazimierz
The Jewish quarter, Kazimierz, is a unique district where visitors are welcome to learn the history of its past and present inhabitants. It hosts the Jewish Cultural Festival every summer and was the shooting location for the film Schindler's List. You can also visit the Jewish History Museum at the Old Synagogue, or take a day trip to Auschwitz for a truly immersive experience.
Warsaw – the culinary capital of Poland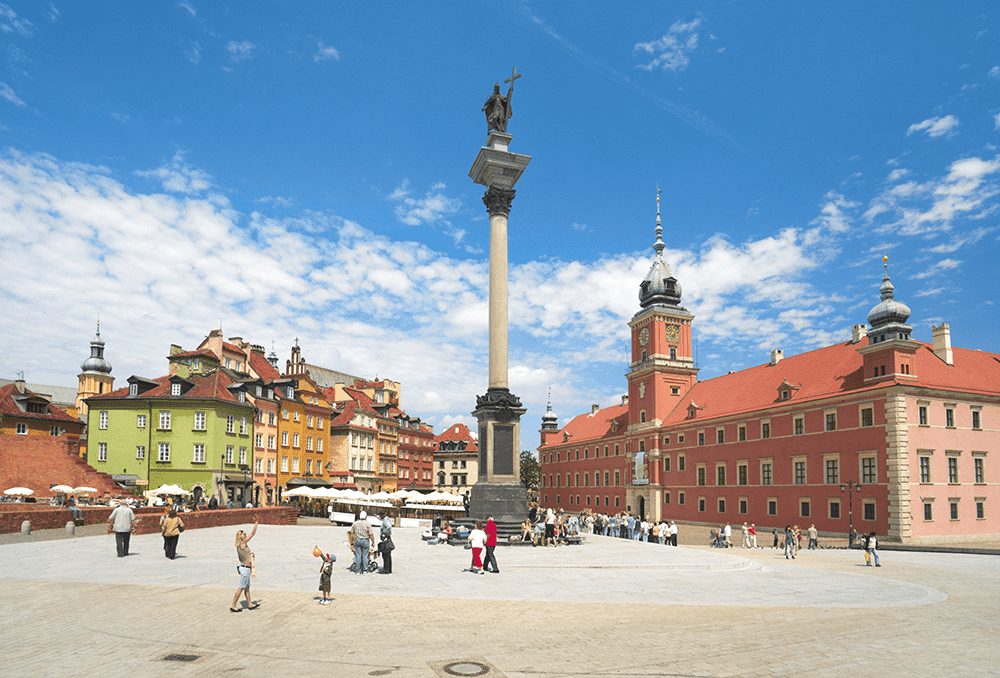 Polish food is simple yet bold, delicious, generous in portion and low-waste. In meat and fish dishes, most of the animal parts are used, adding extra flavour and goodness.
Diverse and delicious
Warsaw is the food mecca of the country. So if you're a foodie and want to get personal with the best cuisine that Poland has to offer, you'll have more choices and dishes than you could ever eat in one holiday. The Warsaw food scene is varied: you'll find everything from the comforting Polish traditional food you'll want to sink your teeth into, to ultra-modern and international dishes from chefs who are continually pushing the boundaries of food taste and form.
Hit up some of Warsaw's food halls and you'll have your pick of ethnic specialties, from Indian curries to Middle Eastern staples to American classics and sweet temptations.
Vegan, vegetarian and plant-based options
The city has gained a reputation over the last years as a vegan paradise, too. It was deemed the sixth-most vegan-friendly city in the world by international vegan restaurant guide Happy Cow. And in few other places is a vegan burger voted the city's best burger! Currently about 50 vegan/vegetarian restaurants are situated in or close to the city centre. If you're a vegan, vegetarian, or simply enjoy trying vegan versions of your faves, you'll enjoy Warsaw's delicious vegan sushi, ramen, Mexican food and much more.
Gdansk – exciting architecture, enchanting beaches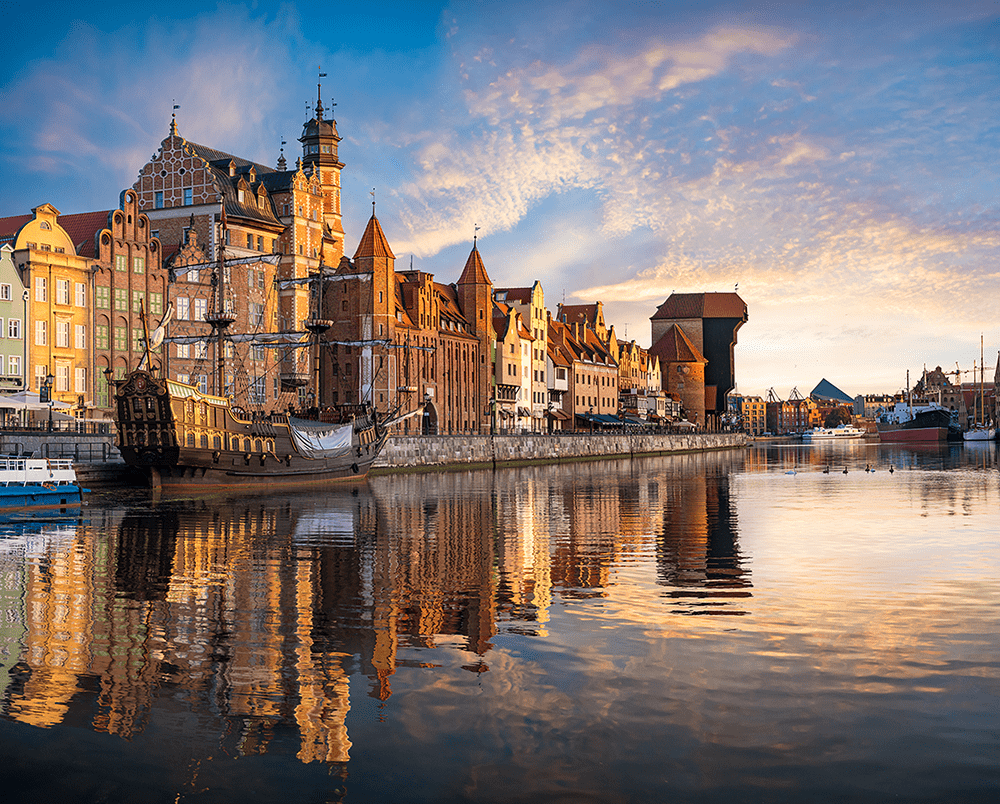 This thriving coastal city is the place to visit for all lovers of design and architecture. The city has so many well-preserved buildings with stories to tell, and newer buildings with award-winning architecture.
Main Town
Where to start? Ease into your environment with a visit to the Main Town. This area is a popular stop for visitors, with views of the beautiful Motława River and picturesque boats sailing by. It's also home to The Crane: an iconic relic of Gdansk's port trading history and today part of the National Maritime Museum.
Royal Way
Continue on to the Royal Way, which is most likely the city's most charming, idyllic stroll. This fairytale-like street comprises tall, narrow tenement houses that have been well-restored post war. The bottom storeys are mainly bustling boutiques selling local wares – a must for any visitor.
Centre of Solidarity
For truly astounding architecture, head to the Europejskie Centrum Solidarności, an exhibition centre focused on Solidarity and the opposition movements that sprung up throughout Central and Eastern Europe in Communist times. This award-winning building impresses both from the outside facade and the inside. You'll also gain a sobering impression of the many sacrifices that were made standing up to totalitarianism.
Museum of the Second World War
This is another building with striking architecture, especially due to its unusual placement. Most of it is located 14 metres underground, with the visible parts of the museum jutting out of the ground at an imposing angle. Truly thought-provoking on the outside and the inside.
Beaches and seaside resorts
When you're ready for a breath of fresh sea air to cleanse your mind, there are plenty of beaches and seaside resorts to choose from in the Gdansk area. By far most of the Polish beaches are wide, with plenty of room for everyone, and have clean and pleasant water. If you're lucky, you might even spot a piece of amber as you stroll along the sand.
Jelitkowo Beach is super close to Gdansk and is ideal for everyone, making it popular with the locals too. It offers sports opportunities like football and volleyball, and has bicycle hire and even some inflatable water slides for fun in the water.
Sopot Beach is another close-by alternative. It's just to the north of Gdansk and one of the longest beaches in Poland, providing room for locals and visitors alike. Sopot Beach caters to party-goers, students and young couples especially. So if you come for swimming during the day, expect to stay well into the night hours. There are a multitude of themed bars and nightclubs to have fun in.
Gdynia Main Beach is another lovely beach that's just a bit north of Sopot in Gdansk's sister city Gdynia. This seaside port town is popular for its charming family-friendly vibes and for its music scene. It hosts two main festivals every summer, the Open'er Festival that pulls in huge music artists from around the world to feature in its concerts, and The Summer Starts in Gdynia. This one is held on the Main Beach and features fun family activities, concerts and lots more, all in celebration of midsummer.
The beach itself has room for everyone and clean water to swim in. You'll also spot paragliders gliding in from the nearby cliffs. Or enjoy a forest and beach day with an invigorating hike in the scenic forest trails before ending with a refreshing dip.
Stogi Beach is right up your alley if you're a nudist or even just a daring traveller. Located in the Stogi area of Gdansk, this beach is perfect for anyone wanting to get out of the city for a breather. The locals enjoy it for its easy accessibility and appreciation of keeping the setting natural and laid-back. Beach-goers who want to enjoy the sand and water au natural typically head for the more secluded areas.
Want to explore Poland beyond these three cities? Check out our Poland travel guide for inspiration to help you plan your trip.